DIALOG Project – Diversity in Arts. Learning Opportunities and Growth. What does a fountain see?

(RO)
Proiect Dialog
A 4 Traseu cultural performativ "Fântânile Sudului"
A 4.2 Activarea circuitului cultural pilot și revitalizarea participativă a peisajului fântânilor dintr- o zonă a Olteniei, prin agenți "povestitori locali"
În vizită prin lume, cu fântânile Bobiceștiului. "Ce vede o fântână"
În data de 24 iunie 2021 a fost lansată la Craiova instalația video "Ce vede o fântână?", împreună cu traseul performativ al fântânilor în cadrul evenimentului "Craiova se îmbracă în ie" organizat de Ansamblul Folcloric Maria Tănase, Primăria Craiova, Muzeul Olteniei în Parcul Romanescu. Evenimentul a fost transmis în direct de Televiziunea Română.
La eveniment au participat peste 1000 de persoane.
Instalația "Ce vede o fântână?" are ca protagonistă "Fântâna de la Livezi" din Bobicești, parte a traseului performativ în dezvoltare. Instalația are rolul de stimulare a alterității și a diversității, fântâna transformându-se dintr-un obiect privit într-un personaj narator, care explorează și cuprinde cu ochiul său spațiul înconjurător.
***
Proiect finanțat prin Granturile SEE 2014 – 2021 în cadrul Programului RO-CULTURA.
***
Asociația Omnia Photo desfășoară programe, proiecte și parteneriate în scopul sprijinirii patrimoniului cultural, fotografiei istorice și artelor vizuale contemporane din România.
***
Granturile SEE reprezintă contribuția Islandei, Principatului Liechtenstein și Regatului Norvegiei la reducerea disparităților economice și sociale în Spațiul Economic European și la consolidarea relațiilor bilaterale cu cele 15 state beneficiare din estul și sudul Europei și statele baltice. Aceste mecanisme de finanțare sunt stabilite în baza Acordului privind Spațiul Economic European, ce reunește statele membre UE și Islanda, Liechtenstein și Norvegia ca parteneri egali pe piața internă. În total, cele trei state au contribuit cu €3,3 miliarde între 1994 și 2014 și €1,55 miliarde pentru perioada de finanțare 2014-2021. Mai multe detalii sunt disponibile pe: www.eeagrants.org și www.eeagrants.ro
***
Programul RO-CULTURA este implementat de Ministerul Culturii prin Unitatea de Management a Proiectului și are ca obiectiv general consolidarea dezvoltării economice și sociale prin cooperare culturală, antreprenoriat cultural și managementul patrimoniului cultural. Bugetul Programului este de aproximativ 34 milioane de euro. Mai multe detalii sunt disponibile pe: www.ro-cultura.ro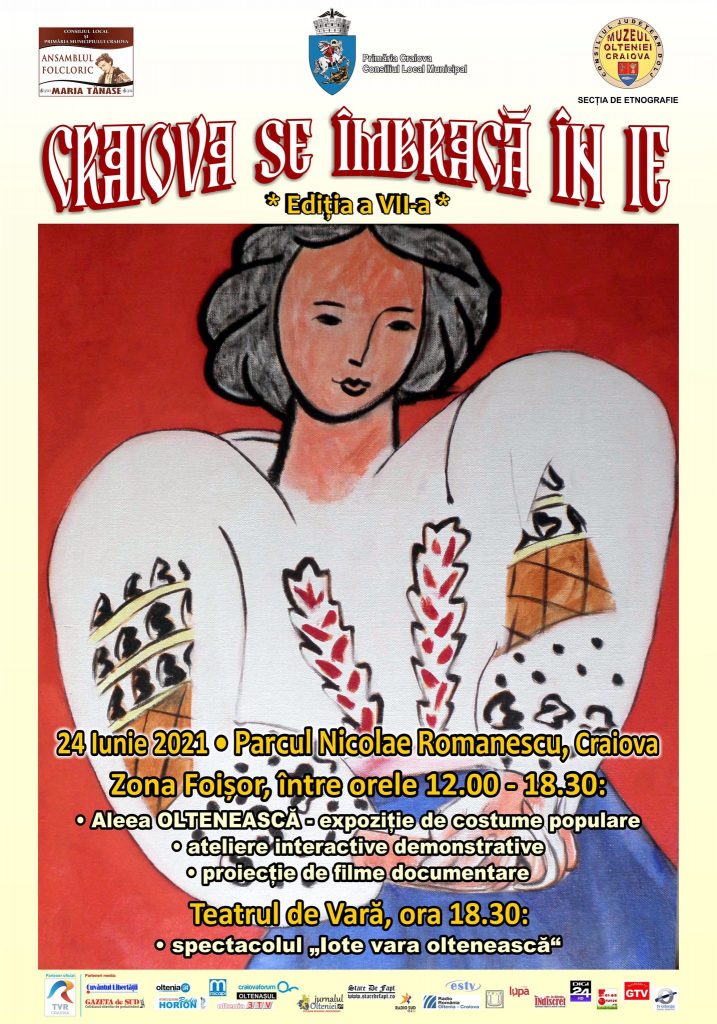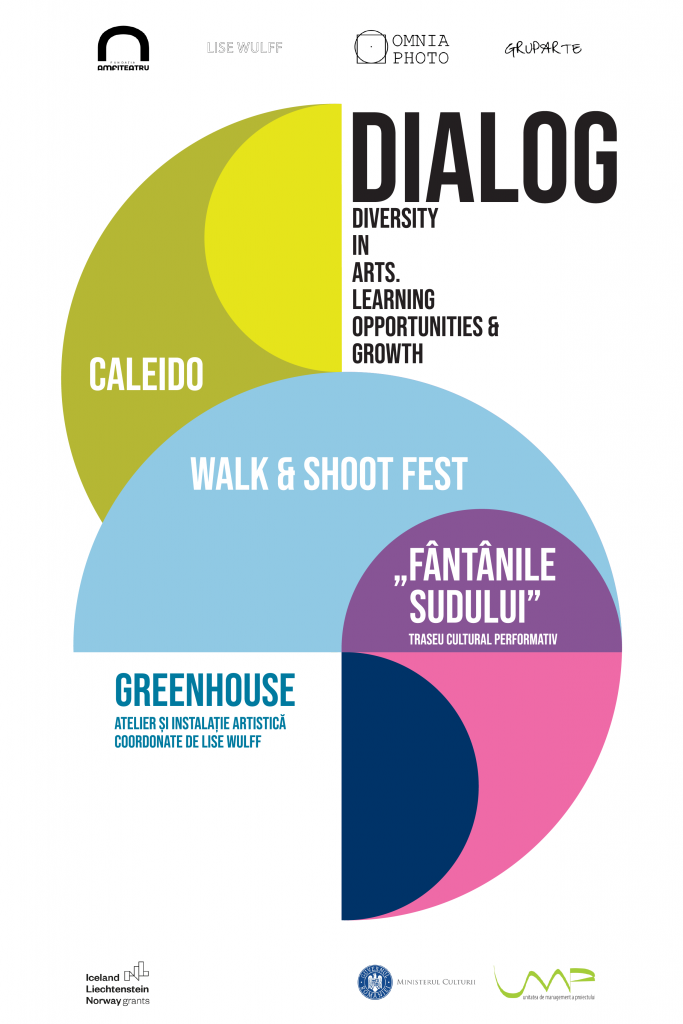 (EN)
Dialog Project
A 4 Performative Cultural Trail "Fountains of the South"
Activity 4.2 Activation of the pilot cultural trail and participatory revitalization of the fountain landscape in an area of Oltenia, through "local storytellers" agents
Visiting the world, with the fountains of Bobicesti. "What does a fountain see?"
On June 24, 2021, the video installation "What does a fountain see?" was launched in Craiova, along with the performance trail of the fountains as part of the event "Craiova dresses in ie, the local traditional blouse" organized by the Maria Tănase Folk Ensemble, Craiova Town Hall, Museum of Oltenia. The event was broadcast live by Romanian Television.
More than 1000 people attended the event organized in Romanescu Park.
The installation "What does a fountain see?" features "The Fountain of Livezi" in Bobicești, part of the performative trail under development. The installation is designed to stimulate alterity and diversity, with the fountain transforming itself from an object viewed into a narrator's character, exploring and embracing the surrounding space with its eye.
***
The project is funded by the EEA Grants 2014 – 2021 under the RO-CULTURA Program.
***
The Omnia Photo Association develops programs, projects and partnerships so as to support Romanian cultutal heritage, historical photography and contemporary visual arts.
***
The EEA Grants represent the contribution of Iceland, Liechtenstein and Norway towards a green, competitive and inclusive Europe. There are two overall objectives: reduction of economic and social disparities in Europe, and to strengthen bilateral relations between the donor countries and 15 EU countries in Central and Southern Europe and the Baltics.
The three donor countries cooperate closely with the EU through the Agreement on the European Economic Area (EEA). The donors have provided €3.3 billion through consecutive grant schemes between 1994 and 2014. For the period 2014-2021, the EEA Grants amount to €1.55 billion. Learn more on www.eeagrants.org
***
The RO-CULTURA Program is implemented by the Ministry of Culture through the Project Management Unit and has as general objective the consolidation of economic and social development through cultural cooperation, cultural entrepreneurship, and cultural heritage management. The budget of the Program is about 34 million Euros. Learn more on: www.ro-cultura.ro/en