FRAGMENTUM – Cristina Irian, Roxana Donaldson, Cristina Bodnarescu
FRAGMENTUM
Casa nr. 10 – 20
Casa nr. 11 – 23
(For English please scroll down.)

Fotografie și video: Cristina IRIAN
Montaj: Cristina BODNĂRESCU
Galeria Ghețărie, Centrul Cultural Palatele Brâncovenești de la Porțile Bucureștiului – Mogoșoaia
Artiști: Roxana DONALDSON & Cristina IRIAN
Curatori: Denisa Rad & Roxana Dragne
---
Proiect realizat de CESI în parteneriat cu Centrul Cultural Palatele Brâncovenești de la Porțile Bucureștiului – Mogoșoaia.
Coordonator proiect: Ana Negoiţă, dr. lector asociat CESI
---
Casă, perete, plan(e)tă: sunt celule dintr-un țesut narativ despre locuire, dar mai ales despre oameni și comunitate. Printr-un proces de lucru comun, artistele Roxana Donaldson și Cristina Irian creează o (re)vizitare a unui fragment de istorie personală a cinci spații nelocuite în prezent. Ele recuperează, astfel, o absență a culturii materiale din comunități istorice diferite. Artistele creează o legătură cu aproapele din trecut folosind o abordare de tip documentar-artistică și accesează memoria unui spațiu nelocuit, cu trimiteri simultane atât la exteriorul și interiorul caselor, grădina, copacii și florile, etc. Diversitatea structurilor narative și a mecanismelor de lucru este susținută de încercarea artistelor de a crea o punte între trecut și prezent, vechi și nou, și mai ales, între spațiu urban și zonă limitrofă, toate conectate prin dorința redării sensului de comunitate.
---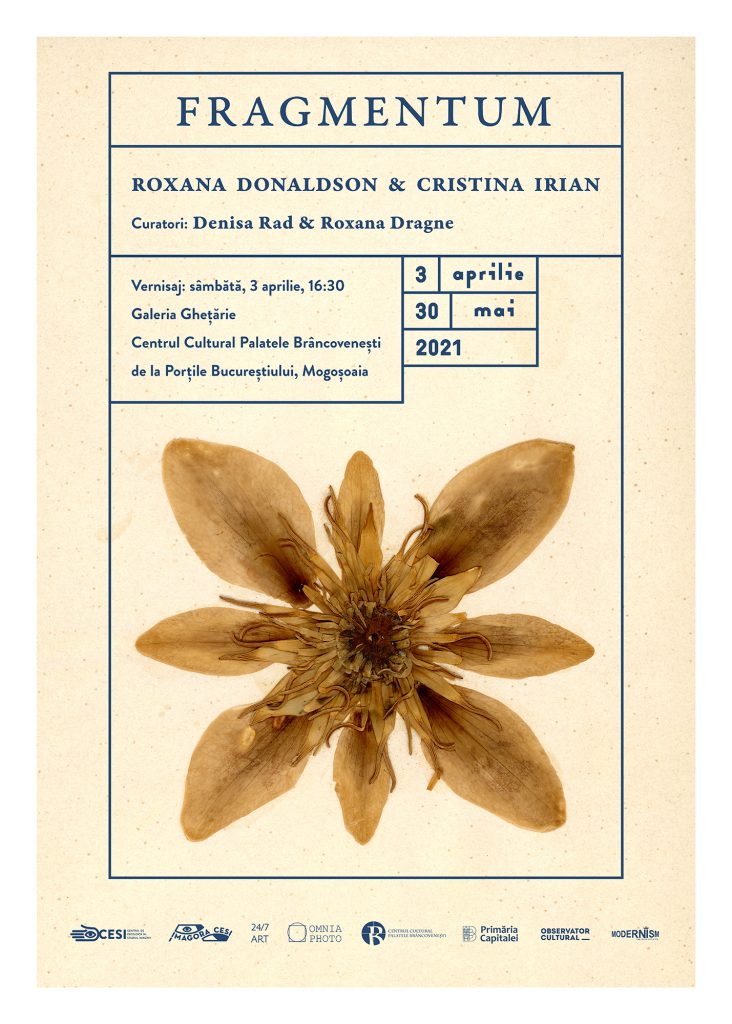 (English Version)
FRAGMENTUM
House no. 10 – 20
House no. 11 – 23

Photo and video: Cristina IRIAN
Editing: Cristina BODNĂRESCU
Galeria Ghetarie, Centrul de Cultura Palatele Brâncovenești de la portile Bucurestiului – Mogoșoaia.
Artists: Roxana DONALDSON & Cristina IRIAN
Curators: Denisa Rad & Roxana Dragne
---
Project carried out by CESI in partnership with the Centrul de Cultura Palatele Brâncovenești de la portile Bucurestiului – Mogoșoaia.
Project coordinator: Ana Negoiţă, associate professor of CESI
---
Houses, walls, plants: these are the cells that build the narrative of life, of urban space and communities. Through a process of joint work, visual artists Roxana Donaldson and Cristina Irian (re)create fragments of personal history coming from five currently uninhabited urban spaces and recover the absence of material culture from different historical communities. The artists investigate the present-past connection, through a complex artistic approach that accesses the memory of uninhabited spaces, with simultaneous references to both the outside and the inside: walls, houses, gardens, trees and flowers. The diversity of the narrative structure is supported by the artists' attempt to create a bridge between past and present, old and new, and especially between the urban house and its garden, all connected through a desire to restore the sense and feeling of a community.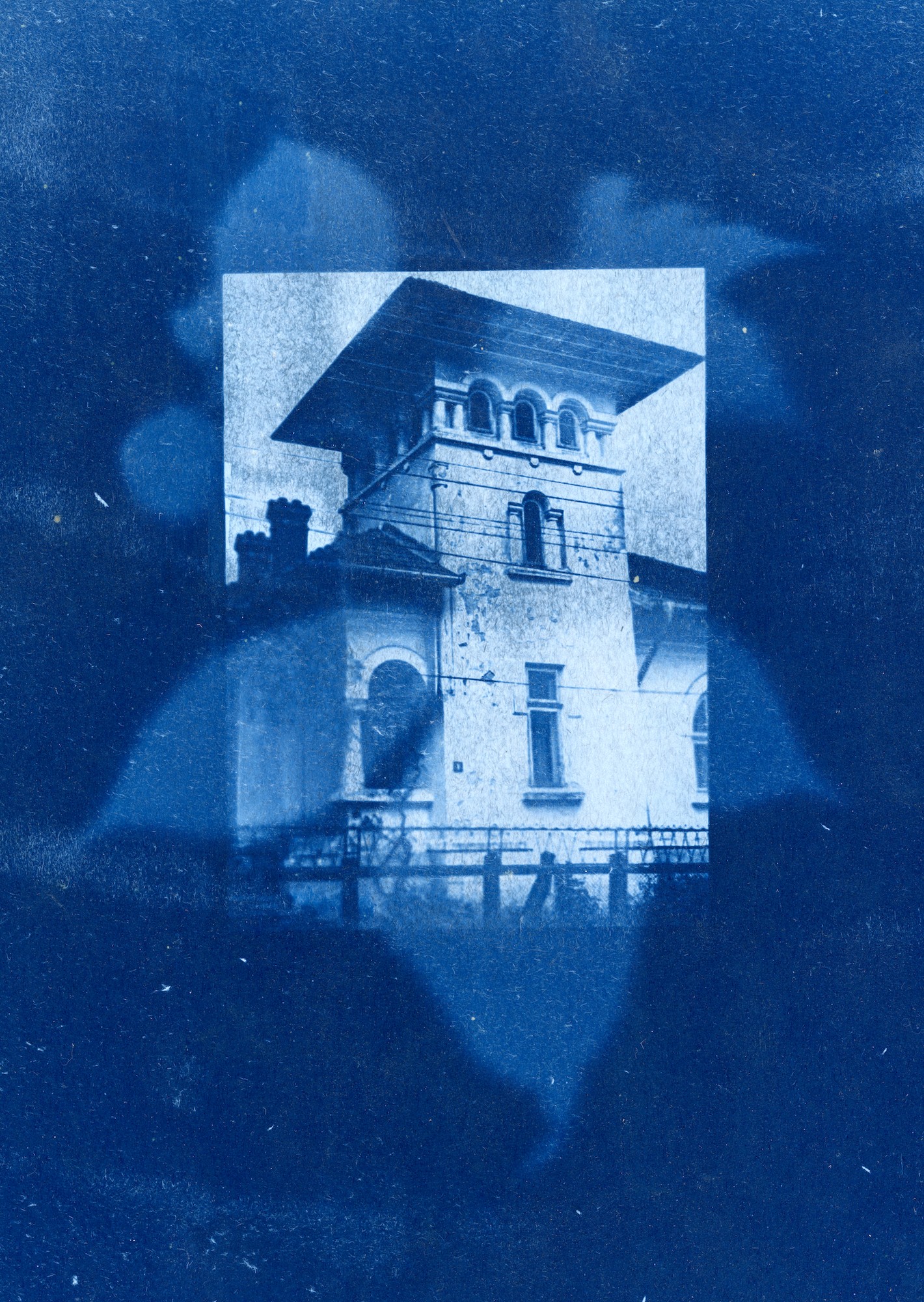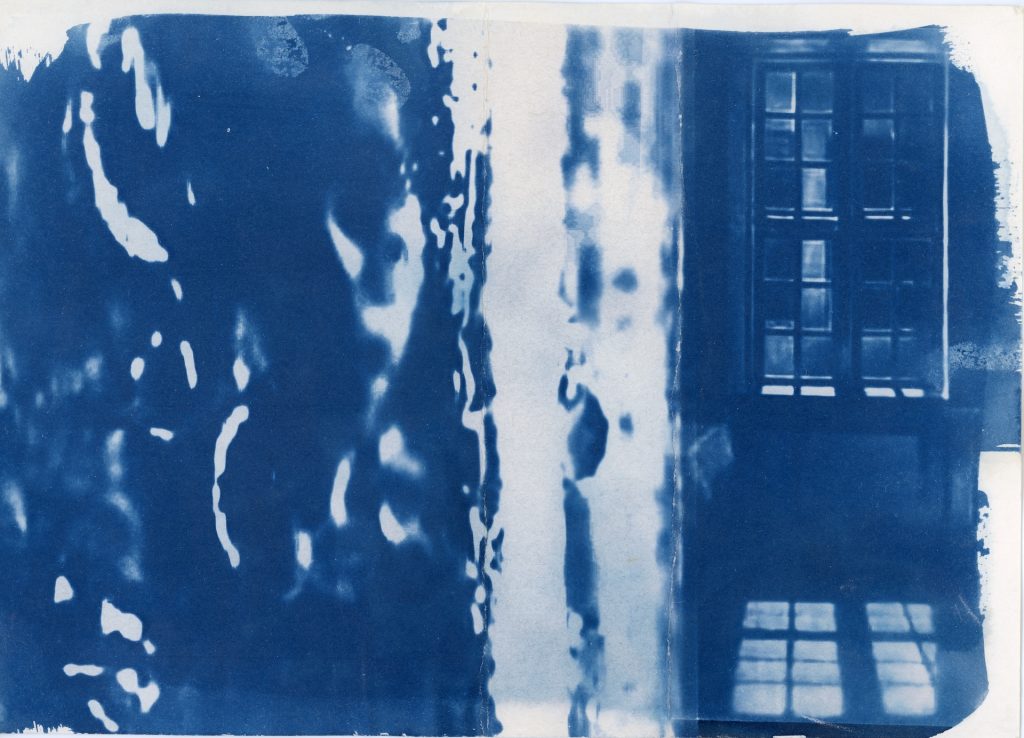 ---
Proiectul Fragmentum a fost prezent la Bienala Albastră, Brașov, 2021 (TURNUL ALB).
Imaginile fac parte din tururile virtuale prezentate pe pagina:
https://bluebiennale.com/vtours2021/06_turnul_alb/ (localizare: PARTER)