Cristina Irian – The eighth poem of Cristina Irian
[RO][scroll down for English version]
MANIFESTO PENTRU POEMUL 8 AL CRISTINEI IRIAN
"Eram în 1949, cu familia în drum spre Perugia, iar sora mea cea mică plângea. Era îmbrăcată într-o hăinuță roșie și noi mergeam cu trenul cu locomotivă cu abur, care scuipa funingine. Ca să își protejeze hăinuța de pulberea neagră, sora mea și-a pus ziarul lui papa pe picioare. Dar ziarul era scris cu cuvinte de plumb și, doar la gară, ne-am dat seama că literele s-au tipărit pe picioarele ei (…) ea plângea și noi am urcat în autobuzul numărul 1, am mers până la Piazza Matteotti și mirosea teribil a ciocolată și mi-am spus că "Doamne, am ajuns în țara minunilor!" și apoi nimic, după primele vile, totul era din nou un câmp.
Mă gândeam eu iar, "Doamne! Unde am ajuns?" Apoi am luat autobuzul 3, erau doar trei la Perugia atunci, și am ajuns la Monteluce. Am văzut acolo oameni negri, ciudați, erau muncitorii care cărau cărbune și mi-am zis că ei vin de foarte departe." scrie Cristina Irian într-una din lucrările sale, citându-l pe Alberto Grohmann și, tot Cristina Irian ne spune că, în lumea animalelor, dacă îți rupi un picior, vei muri.
Ce face de fapt Cristina Irian? Codifică cele două mesaje apelând la facebook și poemul 3 devine poemul 8, poem care la origine este singur și a apărut în 2020. Ce se întâmplă cu poemele 1 și 2, Cristina Irian nu ne spune nimic. Știm că prima dată au fost făcute cele 7 poeme în 2016, iar apoi poemul 8 în 2020. Rămîn poemele 1 și 2 într-un cod la fel de experimental ca celelalte? Cred că da.
Cristina Irian este o ființă experimentală pentru care avangarda este o soluție și o explicație la tot ce se întâmplă. I-a fost extrem de simplu să ducă mai departe avangarda lansată de Tristan Tzara prin cele 7 poeme codificate prin facebook. Al 8-lea poem al Cristinei Irian minează tot, unește două texte în care dacă-ți rupi un picior în lumea animală mori, iar în cea umană rămâi cu litere imprimate pe picior în anumite contexte, totul codificat prin poemul 8. E simplu, nu?  Tristan Tzara sunt sigur că ar spune, da, e simplu." Mircea Bochiș.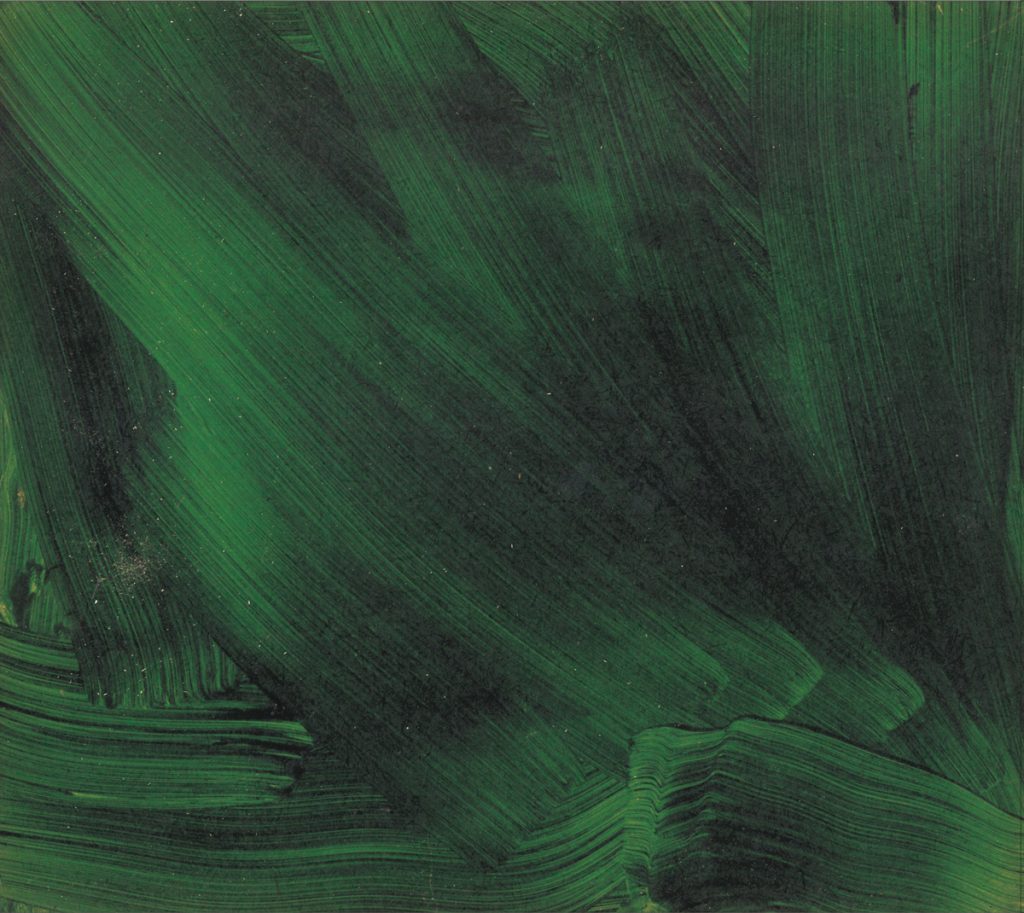 ---
[EN]
MANIFESTO FOR POEM 8 BY CRISTINA IRIAN
"In 1949, I was with my family on the way to Perugia, and my youngest sister was crying. She was wearing a red dress, and we were riding the soot-spreading steam locomotive train. To shield her dress from the black powder, my sister placed Papa's newspaper on her legs. But the newspaper was printed with leaden words, and only at the station did we realize that the letters had been imprinted on her legs (…). She continued crying as we boarded bus number 1 and headed to Piazza Matteotti, where the air was filled with the overpowering scent of chocolate. I thought to myself, 'Oh my God, we've arrived in wonderland!' But after passing the first villas, everything turned back into fields again."
I thought again, 'God! Where did we end up?' Then we took bus 3, there were only three in Perugia at the time, and we arrived at Monteluce. I saw unfamiliar people there, who were the workers carrying coal, and I thought they had come from a faraway place," writes Cristina Irian in one of her works, quoting Alberto Grohmann.
Cristina Irian also tells us that in the animal world, if you break a leg, you die.
What does Cristina Irian actually do? She encodes two messages using Facebook, and poem 3 becomes poem 8, a poem that was originally a standalone piece,
and appeared in 2020. However, Cristina Irian does not provide any information about what happens with poem 1 and 2. We know that the first 7 poems were made in 2016, and then the last poem, poem 8, in 2020. Do poems 1 and 2 remain in a code as experimental as the others? I think so.
Cristina Irian is an experimental being for whom the avant-garde is both a solution and an explanation for everything that happens. It was extremely simple for her to continue the avant-garde movement initiated by Tristan Tzara through the 7 poems encoded via Facebook. Cristina Irian's 8th poem undermines everything, combining two texts: one about how if you break a leg in the animal world, you die, and the other about how in the human world, you are left with letters printed on your leg. All of these elements are encoded in poem 8. It's simple, isn't it? I'm sure Tristan Tzara would say 'Yes, it's simple.' Mircea Bochiș.
---
Descrierea CIP a Bibliotecii Naţionale a României
IRIAN, ANA-CRISTINA
The eighth poem of Cristina Irian = Al optulea poem al Cristinei Irian /
concept, manifesto: Mircea Bochiş, Photo, text: Ana-Cristina Irian. – Craiova :
Omnia Photo, 2023
ISBN 978-606-94598-7-4
I. Bochiş, Mircea
73
Nr. de exemplare: 50
Carte tip album de artă format 210×220 mm
Print digital policromie
Tip gramaj hârtie interior 150 gr/mp
Nr pagini 24
Coperta: autocolant casetat pe carton
Tipar: Eurotip
---
Cartea o poți comanda doar prin email la: asociatiaomniaphoto@gmail.com menționând datele de contact, datele de facturare și modalitatea de livrare. Fondurile obținute din vânzarea tirajului sunt utilizate integral pentru editarea și publicarea unui alt album fotografic de către asociație.
Preț unitar: 45 RON (prețul nu include transportul – acesta este suportat de cumpărător și se poate face prin curier/poșta română doar pentru România sau predare personală în București/Craiova în limita disponibilității)
Plata se efectuează în contul: RO11 BRDE 170S V461 1286 1700 / BRD Suc. Craiova/ ASOCIATIA OMNIA PHOTO cu indicația "The eighth poem of Cristina Irian".